A quick glance at what we've been up to this month on Lost in Literature! 🙂
BECCA'S LATEST HAPPENINGS:
December has been such a crazy month for me! I literally have not had one second of free time and I felt so much pressure to catch up on ARCs and read Holiday books that I totally stressed myself out and ended up in a bit of a slump. I have not been able to pick up a book since Christmas Eve Eve and every time that I try I just can't get into it 🙁 I am really hoping that it will pass!
In brighter news I had a wonderful Christmas!! My Children were so happy and excited and loved all of their gifts! That was the best part and it totally warmed my heart to see them so happy! We did a lot of "Christmassy" things this month, including baking cookies, seeing Christmas Lights and riding the Santa Express! Making memories with them is the best part of the Holidays!
I got a few awesome gifts for Christmas!! Including my first Funko pops, Forstbeard Candles and of course books! I also got to spend a lot of time with family and it was so nice! My sis in law Lisa got me some amazing gifts as well and she made me an awesome TBR Jar with tiny origami stars that she folded herself! Each one has a book to read next or an idea for an Instagram photo! I absolutely love it! How did you spend your Holidays? What was your favorite gift?
LISA'S LATEST HAPPENINGS:
This month totally flew by for me. It's my favorite month of the year, and this year was especially wonderful since my son is now old enough at four to fully appreciate all things Santa and Christmas. We drove around many times as a family looking at Christmas lights, made gingerbread houses, listened to Christmas music for the entire month, and were fully into the holiday spirit. I'm so blessed with my wonderful family. ♥
As far as reading is concerned, I didn't read quite as much as I thought I would when it came to my January ARCs. I spent a lot of time reading holiday books, and because of that I feel behind with my reading schedule. I'm hoping to catch up in January though. Fingers crossed!!!



BECCA'S FAVORITE OF THE MONTH:
Little Women by Louisa May Alcott was my favorite read for the Month of December. It was a re-read for me, but it has been several years since I read it last. I truly enjoyed revisiting these characters and the love and warmth of the March Family 🙂
LISA'S FAVORITE OF THE MONTH: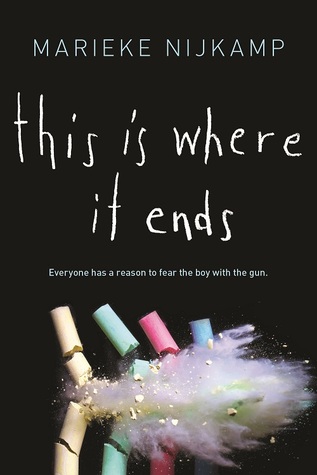 I had such difficulty picking ONE favorite this month.  This is Where it Ends and A Stone in the Sea were both fantastic, and totally different types of books.
A Stone in the Sea is a New Adult Romance that's extremely emotional and gripping.  I thoroughly enjoyed these characters and their story.  Romance fans will definitely enjoy this one.
This is Where it Ends tore my heart in two, then stomped on it for days.  It was an extremely difficult book to read, though on a very important topic and very well written.  I'm very happy this book exists.


BECCA READ THIS MONTH:
LISA READ THIS MONTH:
BECCA'S BOOK CRUSH OF THE MONTH:
This month I have to pick Nick Sinclair from Christmas Wishes and Mistletoe Kisses! He was my favorite Holiday book boyfriend! He was sexy, successful, kind,,, and rich (which definitely didn't hurt LOL)!!
LISA'S BOOK CRUSH OF THE MONTH: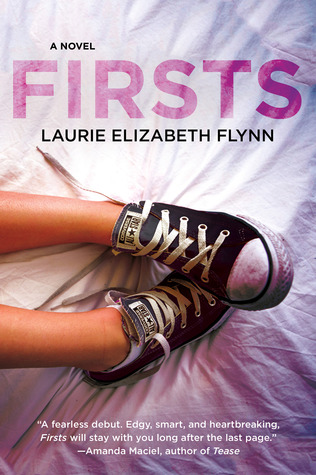 Zach from Firsts is my pick for this month.  My review for this will be up on January 15th as part of the blog tour, and there you will find much more gushing and fangirling over this book and this amazing boy. ♥


BECCA'S INSTAGRAMMIN' FAVES:

I had SO much fun posting Holiday photos and did several IG challenges this month! I am already missing my fun Christmas decor!!

LISA'S INSTAGRAMMIN' FAVES:


This has been my favorite month on Instagram, by far! These holiday and wintery pictures were so much fun to take!! I'm really going to miss the holiday photos quite a bit, but look forward to continuing on with some wintery pics through January. 🙂



BECCA'S MOST LOOKING FORWARD TO:
I am such a HUGE KA Tucker fan and have read almost all of her novels. He Will Be My Ruin is at the top of my list in January!!
We are having our Read-a-Thon in January too!! I plan on reading a few books during this week (Jan 10- Jan17) but the two at the top of my list are Before We Were Strangers by Renee Carlino and The Fill-In Boyfriend by Kasie West! I have heard such good things about both of these books and I cannot wait to dive into them during the read-a-thon! I hope you will join in our Clean Slate Read-a-Thon! Click the banner below for more details!!
LISA'S MOST LOOKING FORWARD TO:
Becca and I will be buddy reading He Will Be My Ruin in the next week or two, and I'm so excited for it!!!  (It's my MOST anticipated book for 2016.)
I've been thoroughly loving The Legal Briefs series, so of course my expectations for Appealed are pretty darn high.  I'm hoping to love Brent as much as I love the other legal boys.
Me Before You is a book I've had on my shelf for a long time, yet never seem to find the time to read it.  I've promised myself that I WILL read it in January.
LISA'S NOVEMBER REVIEWS:
No posts found.
BECCA'S NOVEMBER REVIEWS:
JOINT NOVEMBER REVIEWS:
OTHER FUN POSTS:
AROUND THE BLOGOSPHERE:
What was your favorite read of December? What are you looking forward to in January?
Related Posts