Weekly Recap is a weekly feature here at Lost in Literature where we discuss all things bookish from the past week!
I've linked to Stacking the Shelves, hosted by Tynga at Team Tynga's Reviews & The Sunday Post, hosted by Kim at Caffeinated Book Reviewer.
Life Happenings
Here we are, the first week of May coming to an end, and I still can't believe it!!  The thought that my son will be out of school next month for the summer is shocking.  I can't believe how quickly this year has been flying by!!  At the same time, there are a few things in my life happening right now that feel like they're taking forrrrreverrrrrrr to get here, so I guess that's just how time works.  LOL
Our weather has been pretty typical for us here.  Lots of rain, temps in the 60's, the usual springtime showers often.  Usually it's April that rains a lot, though this year it's definitely feeling like May is going to be our rainier month.  But if the showers bring the flowers, I'll be a happy girl!
I've found so many awesome books lately!!  New authors that I didn't know I'd love so much, and I've even ventured out of my comfort zone when it comes to genres too!  I'm definitely looking forward to my spring TBR!

Book Haul (For Review)
Physical Books
The Outsiders \\ This Lullaby \\ The Alchemists of Loom
A Court of Wings and Ruin \\ Deviation, Conviction & Redemption \\ Public Relations
Broken Bay \\ Retribution Rails \\ Kill All Happies \\ Wildman
Until it Fades \\ Everything, Everything
eBooks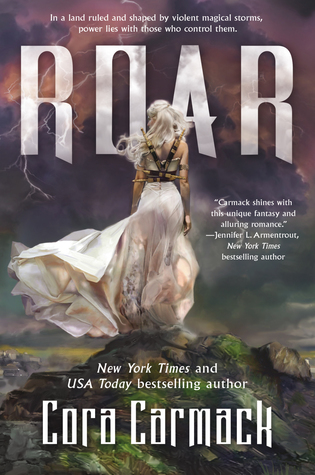 Subscription Boxes
April's Lit-cube theme was "You've Got Mail!"  I wasn't sure which book we would be receiving, but when I saw it was Alex, Approximately I flipped out!!  I adored this book!!!  It's definitely one of my favorite books this year.  This box, as well as other prior boxes, are often available for purchase on the Lit-cube site, so be sure to check if you'd like to purchase one for yourself.  May's box is sold out now, but the theme for June has just been revealed as "Modern Cinderella".  How cool does that sound?!
You can use code "LOSTINLIT10" to save 10% off your first box! 

Book of the Month
As a Book of the Month Bookbassador I am lucky enough to receive books each month from this amazing company.  I cannot recommend them enough.  Their selections are always so good, and the shipping and packaging is top notch!
This month there's a special promo for INTO THE WATER by Paula Hawkins (author of THE GIRL ON THE TRAIN)!  If you're an existing customer, you can add INTO THE WATER this month for only $9.99!  If you haven't yet subscribed, you can receive INTO THE WATER free with a three-month subscription, using the code "water" at checkout!  What a fantastic deal!!
Check out their website for more information on how you can pick a book each month and have it shipped to your front door (free shipping!) for only $9.99!

Currently Reading
Reading: Girl out of Water ~ This is a really cute contemporary read.  It has a definite Morgan Matson feel to it.  A perfect spring/summer read for sure!
Reading: Flame in the Mist ~ I'm only a few chapters in, but already it's really good!
Listening: Every Little Thing ~ I'm really enjoying this series!! A perfect read for listening to while doing errands around the house.
Bookstagrammin'
Do you have an account? If so, leave the link in the comments below so I can check it out! 🙂
Current Giveaways
ICYMI: This Week's Posts
Follow Us
That's my week in books! Have you read any of these? Let's chat!
Related Posts