Weekly Recap is a weekly feature here at Lost in Literature where we discuss all things bookish from the past week!
I've linked to Stacking the Shelves, hosted by Tynga at Team Tynga's Reviews & The Sunday Post, hosted by Kim at Caffeinated Book Reviewer.
Life Happenings
Annddddddd… it's my birthday month!!!!!  Yes, I totally love July!  I feel like it's the best month of the year.  I get super excited when July 1st hits.  I feel like it's "officially" summer and it's all about summertime fun!  Pools, beaches, and tons of reading in the gorgeous sunshine!  Gotta love July!
What do you guys have planned this summer?  Any fun vacations this month?

Book Haul (For Review)
Physical Books
eBooks
Currently Reading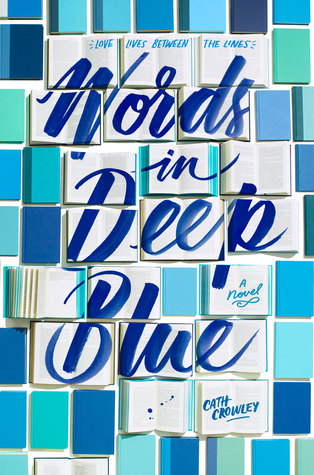 Reading: Checkmate: This is Dangerous ~ LOGAN!!!  I'm about to start this one, and I'm SO EXCITED!!!!
Listening: Words in Deep Blue ~ Working my way through this one and really enjoying it!
Bookstagrammin'
Do you have an account? If so, leave the link in the comments below so I can check it out! 🙂
ICYMI: This Week's Posts
Follow Us
That's my week in books! Have you read any of these? Let's chat!
Related Posts